A powerful and energetic book, a tribute to art and poetry, dialect and nature. Reading it aloud feels as if the contents of the library's bookshelves have been deposited out in the wilds to converse, as paper, ink, language, rock and mud scrabble to share their stories. In Condensations, Walker has distilled the essence of this intermingled place and sent it out into the world to talk to you, through you, with you."
"Rarely have I enjoyed failing to read a book as much as Condensations (Uniformbooks) by Nathan Walker. The letters are stratified: printed over one another. Walker constructed his 'slow-collage-word-terrains' with texts from the Armitt library and archives. Sometimes they look like poems and sometimes like Cumbria."
Condensations
ISBN 978 1 910010 14 3
88pp, 234 x 142
paperback with flaps
Published by
Uniformbooks






This project was funded through the National Lottery through Arts Council England and York St John University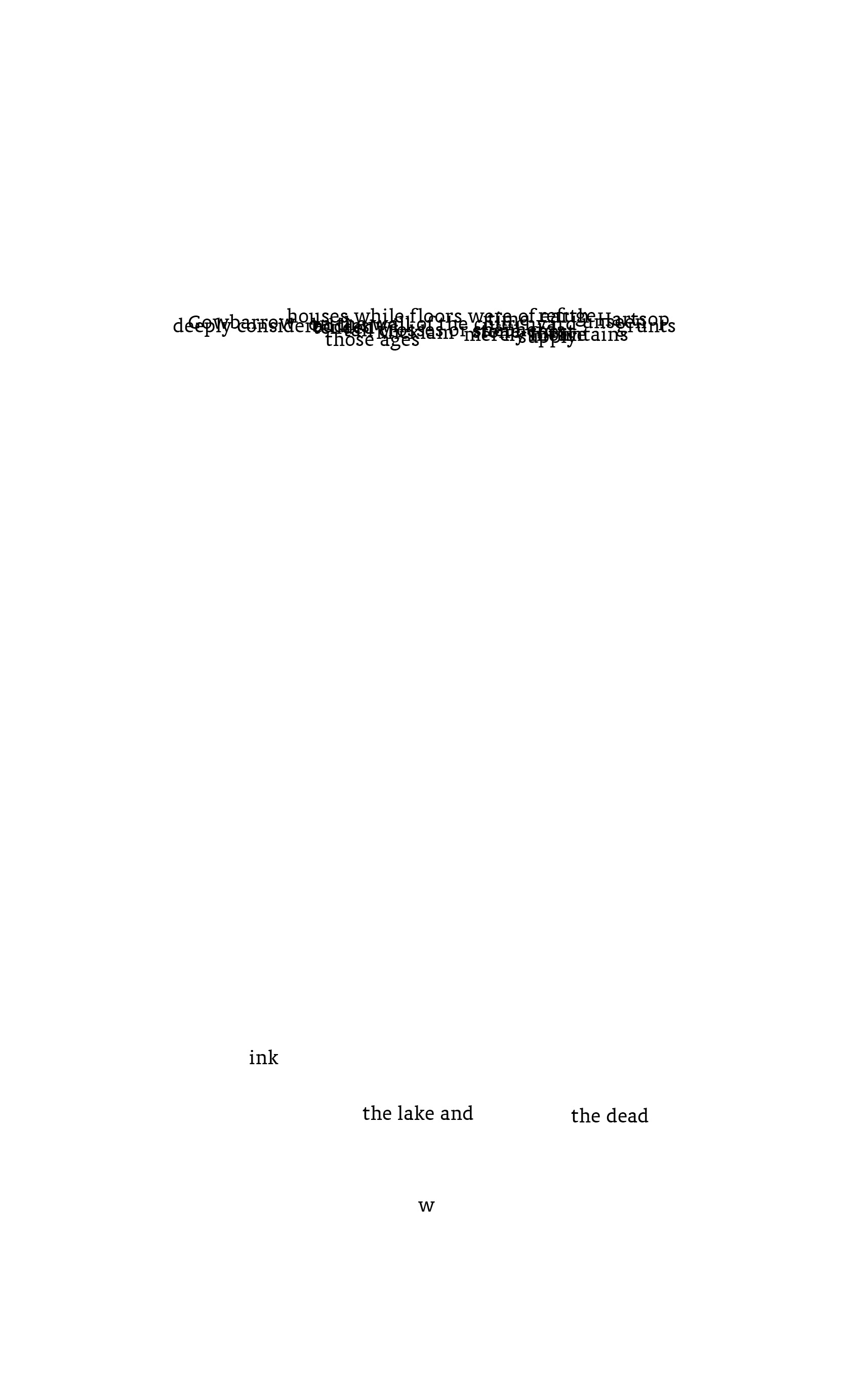 These slow-collage-word-terrains range language, and are to be read and performed
In
The First Tigers: The Early History of Rock Climbing in the Lake District
(1972) Alan Hankinson describes how it came to be that in 1881 the "father of rock climbing" Walter Parry Haskett Smith first decided to go to the English Lake District; "he plumped for the point on the map where the contour lines lay thickest together".
Condensations
explored the residual contours of climbing in the Lake District following a residency at the Armitt Museum and Library in Ambleside, Cumbria. The writing I encountered and completed there forms the written 'Condensations' of this visual poetry.
The texts in
Condensations
are constructed by erasing material from pages of books and manuscripts from the Armitt library and archives and superimposing these partially erased pages. These treatments arrange writing on the following subjects: the history of rock climbing in the Lake District; Cumbrian (Cumberland and Westmorland) dialect; the industrial heritage of Cumbria; Westmorland mythology and rituals; and texts by and about cultural figures in Cumbrian history including exiled German artist Kurt Schwitters, mountaineer and magician Aleister Crowley and the historian T. W. Thompson. These texts have been collaged and written through with my own original writing, West Cumbrian place-names and transcribed conversations with my paternal grandfather ('Wuky') on his life on the mountains and specifically his experience of building a cairn on Knock Murton and a wall in his kitchen in West Cumbria.
Read about the process of writing and figures within it in my essay
Writing Condensations: Inventing Difficulties
"Condensations from Nathan Walker operates a poetic of linguistic and spatial manipulation, the result being to force language into a perpetual state of flux....What strikes the reader immediately upon opening the book is the characteristic of the work to move through differing levels of readability, pointing to a formal sensitivity to poetry at the micro level of the letterform.

Do Walker's 'condensations' simply allude to brush and bracken, to the thick and twisting form of gorse, to handhold and archaic vernacular? Perhaps not. The words, in their state of deconstruction and reconstruction, become a new object altogether, an object that points primarily to itself, to the presence of words on paper."